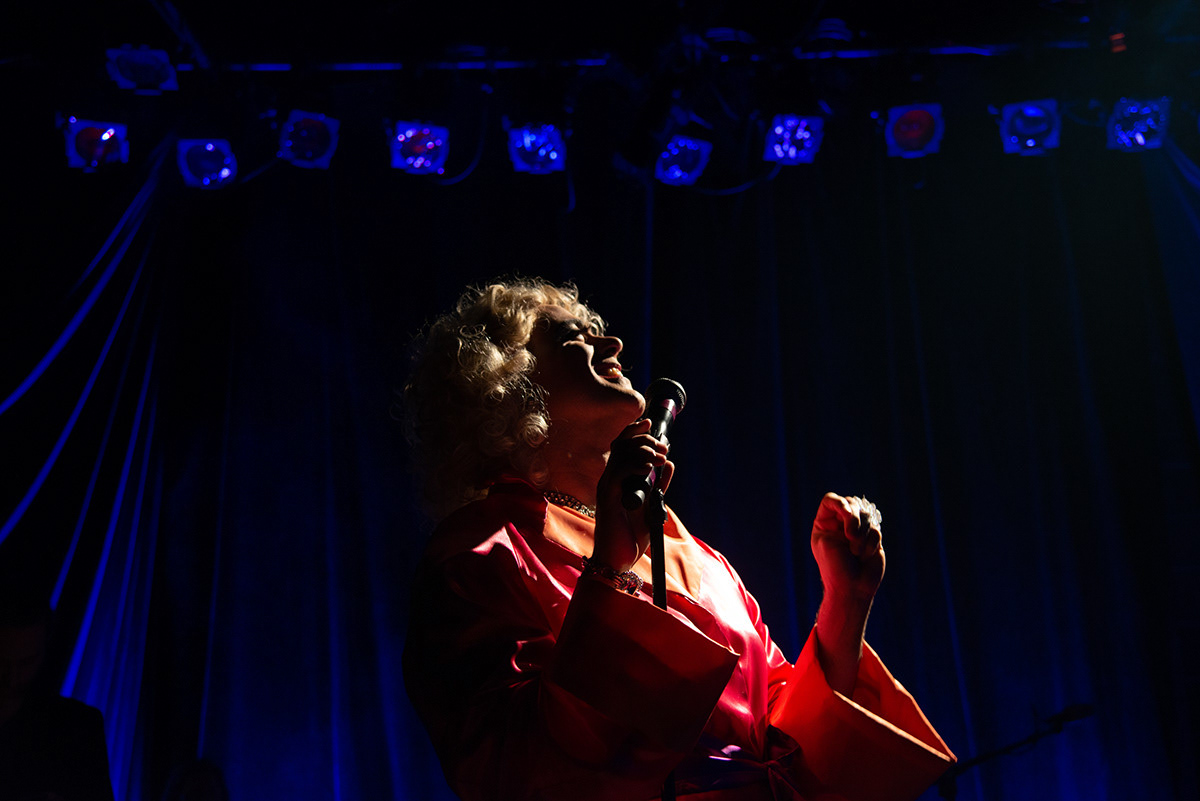 Lashed But Not Leashed
From the frenzied mind, body, and spirit of Pig Iron Theater Company co-founder Dito van Reigersberg comes Martha Graham Cracker. Backed by a live band, Martha croons this music-driven fever-dream of a performance about a life of hard living and even harder loving. The dazzling drag-cabaret darling excavates her distorted past, belting out original tunes and dishing ridiculous stories and side-splitting asides. Roughed up and worked over, Martha comes up with an unusual plan to barricade herself from loves lost, but not forgotten: tonight is the night she will bury her heart. 
The production was performed at The Kimmel Center, Joe's Pub and Guthrie Theater across 2018/19.
Songs by Dito van Reigersberg, David Sweeny, Eliza Hardy Jones, and Vince Federici with Andrew Nelson on bass and Charlie Heim on drums.
Directed by Joanna Settle.